Open Box
An Open box product is a product that has been returned or exchanged by a customer. The product has been checked by us and is still in good condition. Can we make you happy with this Open box product? Then you benefit from a nice discount.
Search help
Category
Antenna Connector
Router Options
Antenna Options
Antenna Mount
Connector type 1
Brands
Safe online shopping

Fee Shipment above € 50

Payment with: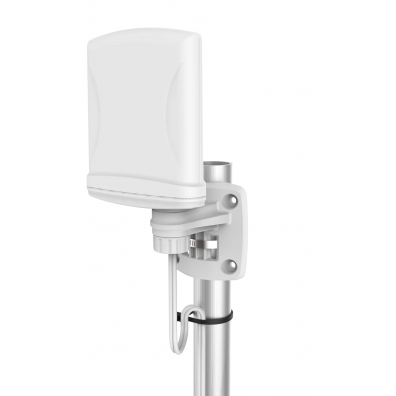 Frequency Range 790-960/1710-2700 MHz
Omni Antenna 2-4 dbi
Pole, window and wall mount
Low Loss cable 2x5 mtr HDF
Connector 2x SMA-female
Gain: > 2 Dbi
In Stock
More Info
Simlockfree with Huawei logo color white
Maximaal 10 WiFi devices.
Downloadspeed 21,6 Mbps.
Uploadspeed 5,76 Mbps
Hi Link Technology
Network 3G-900/2100 Mhz and 2-G 850/900/1800/1900 Mhz
Worldwide UMTS and EDGE/GPRS/GSM netw.
In Stock
More Info